Today's
The Internets is filled with stuff, so much stuff it seems like a job just to keep up with it all. Here at Super-Id, we like to keep it simple – one thing, whether it's a photo, video, song, or whatever, they we think you should fucks with. We call it
Today's….
Tessa Fowler – Black Cat Teaser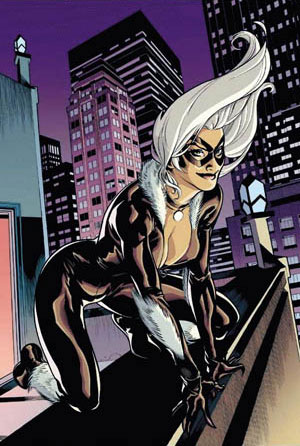 The timing couldn't be more perfect (well, it could, but I'll explain in a sec…). Growing up a geek and comic book head, I am patiently waiting to peep an 11am matinee showing of Captain America: The Winter Soldier. And because the universe works in funny and mysterious ways, I come across a video of Tessa Fowler. You're saying what I said – who the hell is Tessa Fowler? I have no idea who Tessa Fowler is, but I do know the hero/villain she's dressed up as – The Black Cat. For the non-comic book nerds out there, Black Cat is a central figure in the Spider-Man storyline over the years (so yes, the universe would have been on-point if it timed my discovery of this right before seeing the new Spider-Man 2, but hey, what can you do?). We have no idea what this is a teaser for. We're doing the same as you – digging up as much Tessa Fowler images as possible – and staying tuned in.

http://youtu.be/flW7eOT10UU
Soft stalk Tessa Fowler!
Tessa Fowler Twitter
Tessa Fowler Instagram
You want MOAR Tessa Fowler? Let us know in the COMMENTS below.