[intense_content_box icon="calendar" icon_color="#ffffff" size="3″ icon_stack_type="circle" icon_stack_color="#00cbf7″ position="topcenter" boxed="1″ shadow="0″ background="#f6f6f6″ border_size="1″ border_color="#00cbf7″ border_style="solid" title="Today's"]
The Internets is filled with stuff, so much stuff it seems like a job just to keep up with it all. Here at Super-Id, we like to keep it
simple – one thing, whether it's a photo, video, song, or whatever, they we think you should fucks with. We call it
Today's…

[/intense_content_box]
[intense_spacer height="40″ /]
Robin
Thicke

"Forever Love"
Laying It On
Thicke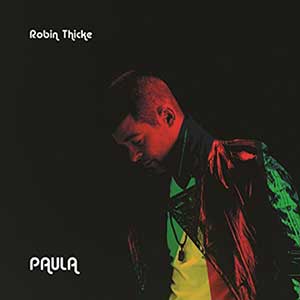 Someone needs to do an intervention on Robin Thicke. He's probably going to cry like the best intervention ever caught on camera. This shit is getting ridiculous. 
We all know the facts already. Hell, it's been covered here. Robin Thicke is married to Paula Patton. Blurred Lines probably went to his head (as it should have been since it was a mega-hit), and dude probably got some strange, or at the very least did a bunch of shit that married women consider embarrassing like taking a picture with a THOT and grabbing on whole butt check. Paula Patton, being the self-respecting, strong black woman she is, leaves dude. And Robin Thicke, being a guy, realizes that he fucked up and does everything in his power to get his woman back. All of this leads to two singles and an entire album dedicated to Robin Thicke trying to make amends to his woman in a Hail Mary desperate attempt to put his family back together. I'm guessing he won't be on this season of Real Husbands of Hollywood, although since he isn't divorce, he is still technically a husband. 
Here is the deal, no matter how good the songs are, or how sweet the videos are (the Forever Love video is strange since it stars a little black boy and Robin Thicke is not black although he gets a pass), the shit gets tired. A take-me-back album more than likely is depressing as shit. There won't be any party records, and even as you try to enjoy a song, you know that your enjoyment is at the expense of a broken man pulling out all stops to reclaim what he so foolishly lost. The nitty-gritty is that if you enjoy Robin Thicke's Forever Love and the album Paula, you are a sadist. How's that for love?
[intense_icon type="thumbs-up" size="3″ color="#00cbf7″ /][intense_icon type="thumbs-up-alt" size="3″ color="#00cbf7″ /][intense_icon type="thumbs-up" size="3″ color="#00cbf7″ /]
[intense_spacer height="25″ /]
Be honest, who's sick of Robin
Thicke's

shit? Tell us in the COMMENTS.