[intense_content_box icon="fire" icon_color="#ffffff" size="3″ icon_stack_type="circle" icon_stack_color="#00cbf7″ position="topcenter" boxed="1″ shadow="0″ background="#f6f6f6″ border_size="1″ border_color="#00cbf7″ border_style="solid" title="Welcome to Sex Sells"]
Everyone hates ads and commercials… unless you're a guy (or a lesbian) and there's sex in those ads and commercials. In that case, Sex Sells.

[/intense_content_box]
[intense_spacer height="40″ /]
AXE Body Spray – Advertising Retrospective
[intense_lead] Certain male items should not be purchased in a grocery store, bodega, or gas station. And at the top of that list is anything scent-related as many men have issues with personal fragrance, body odor and cologne. AXE gives zero fucks and uses T&A to get their message across. [/intense_lead]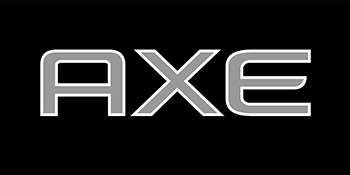 I remember the first, and only time I saw someone use AXE Body Spray. It was on a tour bus touring colleges down south (I am kinda a big deal) with a group of colleagues. As we were preparing to address an auditorium of students, one of my colleagues, replete in a big platinum (pretty damn sure it was fake) chain, he pulled out a can that looked like a big bullet and went on a spray a cloud of aerosol over his entire body. He looked like Pig Pen standing still. I was transfixed.
I can't front. Dude smelled good. Now let me put that into context… he smelled sickly sweet. Sickly sweet can only be described as a fragrance that is pleasing to your senses for the first five seconds; after that the smell is so overpowering and penetrating you become nauseous. This is called the Axe Effect. Another manifestation of the Axe Effect is in the advertising.
For as long as Axe has graced Aisle 8 in your local grocery store, their advertising has been very bro. Proving that bros can stop wearing baseball hats backwards and rocking American Apparel, cargo shorts and flip-flops, AXE has done a 180° from the "I Wanna Sex You Up" ads they are synonymous with and have actually tapped into an emotion beyond lust. Their latest ad is focused on love and peace and emotions and stuff. That is how ingrained gratuitous sexuality is pervasive in the brand (no complaints); a perfectly sweet ad is akin to seeing a leper walk up and want to you in an attempt to give you a hip hop hug.

Super-Id would like to take the time to revisit the history of Axe advertising where the only emotion was lust and the only feeling was the throb in your little head. Axe, you changed on us. YOU CHANGED!
[intense_spacer height="15″ /]
[intense_spacer height="15″ /]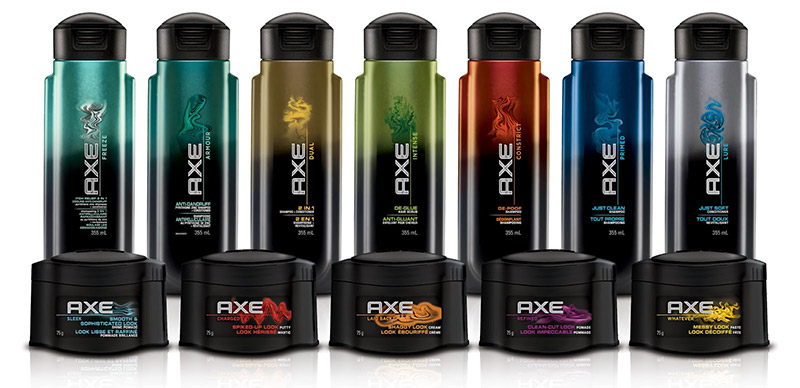 [intense_spacer height="15″ /]
[intense_hr type="double" size="medium" title="The AXE Effect – Billions" title_background_color="#ffffff" title_position="center" /]
[intense_spacer height="15″ /]
[intense_hr type="double" size="medium" title="The AXE Effect – Dumpster Diver" title_background_color="#ffffff" title_position="center" /]
[intense_spacer height="15″ /]
[intense_hr type="double" size="medium" title="The AXE Effect – Beach" title_background_color="#ffffff" title_position="center" /]
[intense_spacer height="15″ /]
[intense_hr type="double" size="medium" title="The AXE Effect – Even The Angel Fall" title_background_color="#ffffff" title_position="center" /]
[intense_spacer height="15″ /]
[intense_hr type="double" size="medium" title="The AXE Effect – Lifeguard" title_background_color="#ffffff" title_position="center" /]
[intense_spacer height="15″ /]
[intense_hr type="double" size="medium" title="The Bom Chicka Wah Wah's" title_background_color="#ffffff" title_position="center" /]
[intense_spacer height="50″ /]
[intense_hr type="solid" size="medium" title="Go on Axe bros and non-bros, tell us how much you dug these ads in the COMMENTS below." title_background_color="#ffffff" title_position="left" /]