Heisenberg Vodka, Bitch!
Or
Wait… There's A Breaking Bad Vodka? Seriously?

My relationship with vodka was akin to being in the 13th grade or being a 6th year undergrad – way past due. Over the years my liver has had love affairs with 40oz malt liquor and mixed drinks that rappers rapped about with names like Brass Monkey and Long Island Iced Tea, only to indulge in a new beer, wine, and or spirit shortly there after, leaving my once go-to drinks tepid and stale. Your taste in adult beverages is something that elevates in quality typically in stride with your age, experience, and tax bracket. So why would I go to a vodka release party? Say his name. Heisenberg. 
21st Century Spirits today announced their partnership with Sony Pictures Television launching a limited edition line of "Heisenberg" Blue Ice Vodka – inspired by the hit television series, "Breaking Bad." Through this deal, brokered by brand management agency Julian Wolf, three special edition bottles of Heisenberg Blue Ice Vodka, with infamous Heisenberg quotes, are now available in stores nationwide.
The three best one-hour dramas of all time goes in some sequence of The Wire, The Sopranos, and Breaking Bad without any debate. I have an active love affair with Breaking Bad so deep that I rocked with creator's Vince Gilligan's post-BB show, Battle Creek, despite the show being super-meh. But I'm ride or die, so when I heard there is a vodka inspired by Breaking Bad, I was ready to ride out.
"The Dude had his White Russians, the Blues Brothers had their Night Train… and now Heisenberg has his very own Blue Ice Vodka," said Vince Gilligan, Executive Producer and Creator of Breaking Bad. 
Oh shit, this is official! Vince Gilligan is actually in on this? Okay, I'm in.
Just like every other mortal living in the US, I was initiated into the world of vodka with Absolut. Wow. A liquor you can mix with damn near anything and it makes something tasty tasty with a kick. As my age and income grew higher, so did my taste in vodka. While Jay-Z (he had the hyphen back then) was on Belvedere, I was drinking that Goose. Grey Goose was my shit. I started to educate myself on the spirit because vodka was poppin' and ubiquitous. A sojourn out west to the rainy lands of Portland lead me to two discoveries that changed my perspective on libations for the champ. Cîroc. This is pre-Puff Daddy. Way before Cîroc Hussein. Checking out the bottle. French grapes? I'm sold! And then the store attendee recommended Monopolowa Vodka. What's that? Potato vodka. Any good? He laughed. I walked out with both of those bottles. From that night, the only vodka that would fill my glass had to be either French grapes or potatoes (like I care about carbs…). Alas, this love affair was star-crossed, as I soon forged a long-lasting love affair with brown liquor that is happy and healthy to this day. Vodka is a party drink meant to be consumed by mass participants in mass quantities. My current incarnation of self is simply off that (Sir Ivan's party excluded [post soon come]), but as I mentioned, I'm a fan and fan is short for fanatic and we do things that simply don't make sense to anyone but us.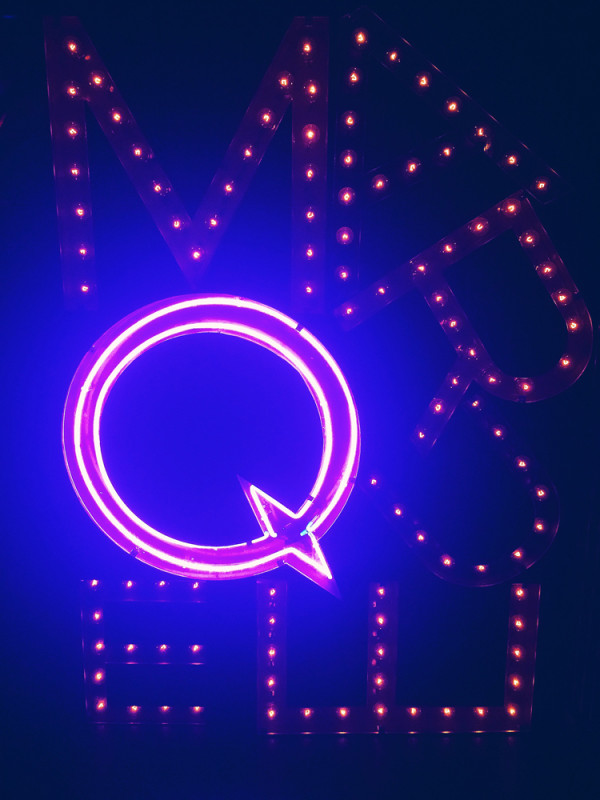 The Heisenberg Blue Ice Vodka Event was held at Marquee in New York City. Even if you've never been to Marquee in New York City, you've been to a Marquee, or at the very least got a taste of the Marquee-like/type experience on Instagram. When people make the screwface over the notion of going to a club, a club like Marquee is what illicit that reaction. It's not a bad place, it's just the patrons. You'd rather give your grandparents a colonic than hang out with these people in normal life (we're talking about you douchebags and THOTties), but under the dry ice smoke, strobes, and pulsating music, they are your best (club) friends. Turn up!
Despite the fuckeration surrounding me on the dance floor, the bar, and sitting and standing on the couch, my focus was on the vodka. And when Heisenberg Blue Ice Vodka made its appearance, I was expecting Bryan Cranston and Aaron Paul to walk in with Paul calling everyone "bitch." But alas… we got two good looking hostess chicks with those sparkling things that comes with table service instead of hazmat suits, bunsen burners and glass beakers filled with booze.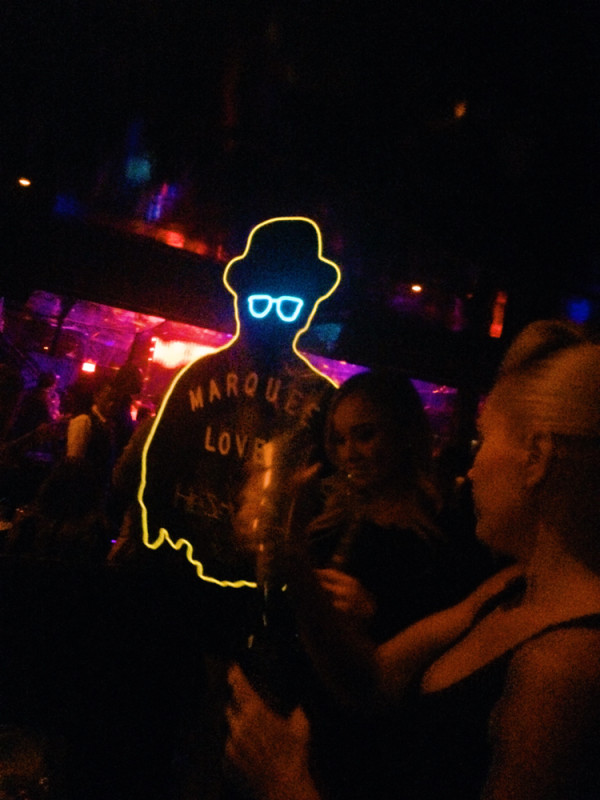 Vodka tonic with a twist of lemon and lime… and potato vodka is as excellent as I remember with Heisenberg Blue Ice Vodka being specifically delicious. Move past the brand name and association and taste the product; you walk away impressed. It goes down incredibly smooth. Unlike other vodkas that makes you want to pour a fifth into a gallon jug of [insert fruit here] juice and pass the bottle around as you swap saliva in the form of vodka cocktail backwash, and get the urge to strip butt-nekkid, Heisenberg Blue Ice Vodka has enough of a polish that you simply want to sip and chill. It's meant to be consumed at a leisurely pace as the spirit takes you someplace special… similarly to the experience of watching Breaking Bad (this excludes those late to the game who binged watched like mofos and missed the week-to-week immersion). Hats off to the Heisenberg Blue Ice Vodka cooks for cooking up that pure Grade A formula. I may just become an addict and hit it on the rocks on a regular.