[intense_content_section background_color="#00cbf7″ border_bottom="0″]
[intense_row]
[intense_column size="6″] [intense_promo_box shadow="8″]
24Hrs of Bravo TV Programming
[/intense_promo_box] [/intense_column]
[intense_column size="6″]Bravo is an American basic cable and satellite television channel that is owned by NBCUniversal. Originally focused on programs pertaining to fine arts and film, the channel currently broadcasts a mix of reality series aimed primarily at females between the ages of 25 and 54 years old, along with acquired drama series and more mainstream theatrically released feature films.[Thank you Wikipedia since Bravo's website doesn't have any of this crap][/intense_column] [/intense_row]
[/intense_content_section]
[intense_spacer height="20″ /]
The Man's Guide to Watching Bravo TV
One man. One network for women and gays. 24 hours. One diary.
[intense_spacer height="10″ /]
Day ZERO.
[intense_spacer height="15″ /]
I'm already regretting this. I feel the pain. I feel my brain melting. I see myself nodding off continuously. And I haven't even started yet… So why do it?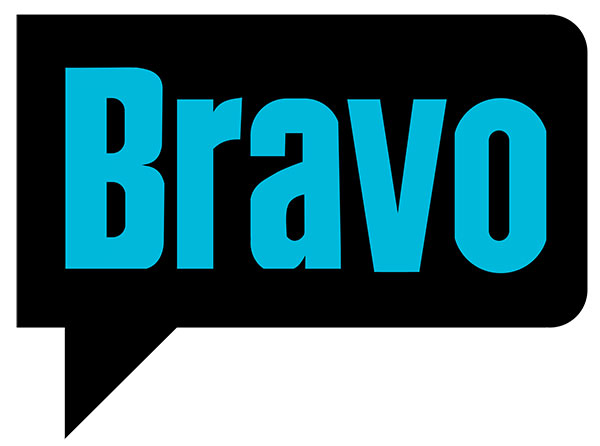 Television is hot right now. I rather watch two hours of TV than sit in a theatre and see a two hour film. This echoed national sentiment is a testament to how shitty movies are these days and just how good television is these days. The rise of Netflix and the quality programming of HBO, AMC, and Showtime have made 8pm, 9pm, 10pm, and all of Sunday nights must-see TV. People aren't live-tweeting movies (although this may get you shot in Florida). One hour chunks of television content is what's driving pop culture as men are getting their Don Draper on, constantly bemoaning the fact that 'winter is coming,' and considering cooking meth in RVs as a part-time hustle.
But looking at the pop-culture needle, it's female-centric reality programming that is among the biggest noise-makers, and besides Mona Scott's ratchet kingdom on VH1, Bravo TV is at the forefront of this pandemic. I remember the days when Bravo aired Ghost non-stop as it was the channel you accidentally landed upon when trying to get to Sportscenter on ESPN. Because of the success of Queer Eye for the Straight Guy, Bravo and their happy prince, Andy Cohen has changed the landscape of television and culture. This can't be ignored. Bravo is women's ESPN. And as men, unless you want to live the eunuch life, understanding and dealing with things important to women is essential. The Real Housewives of Walla Walla, Washington and what is the drinking word of the night for Watch What Happens Live is essential. Thank me later.
So here is the deal:
[intense_icon_list]
[intense_icon_list_item type="star" size="1″ color="primary"]
I am going to watch 24 cumulative hours of Bravo. I considered watching 24 hours straight, but with basic cable's redundant scheduling and the reality that I may have a seizure, I abandoned this concept.
[/intense_icon_list_item]
[/intense_icon_list]
[intense_icon_list]
[intense_icon_list_item type="star" size="1″ color="primary"]
I have to watch every show currently airing at least once. As Bravo is in the midst of a new season, I will watch at least one episode of all the spring shows debuting and at least one episode of the shows that have ended within the last 30 days.
[/intense_icon_list_item]
[/intense_icon_list]
[intense_icon_list]
[intense_icon_list_item type="star" size="1″ color="primary"]
I must maintain a diary while watching the Bravo show and that is what will be published daily with the hopes of completing this in seven days.
[/intense_icon_list_item]
[/intense_icon_list]
[intense_icon_list]
[intense_icon_list_item type="star" size="1″ color="primary"]
The default is to watch the show live with commercials and all. In order to watch all the Bravo programs, I will rely upon Bravo's website and any other alternatives means necessary.  😉
[/intense_icon_list_item]
[/intense_icon_list]
[intense_icon_list]
[intense_icon_list_item type="star" size="1″ color="primary"]
As Bravo is in the midst of a new season, I will watch at least one episode of all the spring shows debuting and at least one episode of the shows that have ended within the last 30 days.
[/intense_icon_list_item]
[/intense_icon_list]
[intense_icon_list]
[intense_icon_list_item type="star" size="1″ color="primary"]
For shows that I have zero familiarity, I will go in blind. Full disclosure: I do watch the Top Chef franchise, The Real Housewives of Atlanta (don't you fucking dare judge me!), and Blood, Sweat, and Heels (I have two friends on the show. I will discuss this later.)
[/intense_icon_list_item]
[/intense_icon_list]
[intense_icon_list]
[intense_icon_list_item type="star" size="1″ color="primary"]
If Bravo is airing a movie that I have never seen before, I will watch this and consider it a part of Bravo's programming.
[/intense_icon_list_item]
[/intense_icon_list]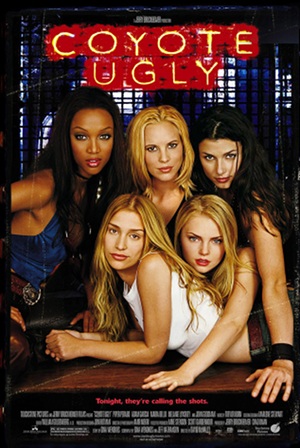 This is already starting off bad. It's 4pm and I flick on the channel and they're airing Coyote Ugly. Despite 500 channels of cable and an unnatural number of airings since its release, I'm successful maneuvered myself from ever watching Coyote Ugly despite it being a movie filled with hot (kinda) chicks. I turned it off. I'm going to play an hour of Call of Duty just to work myself into a mental lather in preparation for what's to come. Stay tuned. Sooncome…
[intense_spacer height="150″ /]
[intense_hr type="solid" size="medium" title="Sound off. Let me know what you think in the COMMENTS." title_position="left" /]