Today's
The internets is filled with stuff, so much stuff it seems like a job just to keep up with it all. Here at Super-Id, we like to keep it simple – one thing, whether it's a photo, video, song, or whatever, they we think you should fucks with. We call it
Today's…

Scarlett Johansson – New MILF on the Block
Depressing news broke yesterday – Scarlett Johansson is preggers and the baby is more than likely not mine. Super-Id cannot stress how much bullshit this is. There is a select list of women we are looking to impregnate and ScarJo was high on that list. Apparently she is dating some French journalist. French? And a journalist? [Editor's Note – Super-Id are artists, creators, curators, craftsmen or even scientists, but we are not journalists!]
Figuring that she is bad to look beautiful and play roles, we are betting good money that lil baby ScarJo won't wreck irreparable harm on the frame we've grown to lust so mightily over as Ms. Johansson makes the transition to MILF. Still, the site of a pregnant woman who isn't carrying our baby is a 50/50 thing. Everyone claiming that all pregnant women are beautiful is salve to sooth a fragile female psyche.
With that, it is time to reflect on what once was, so we found a clip from Don Jon. Now understand, we like Joseph Gordon-Levitt, but not enough to finally watch the copy of Don Jon that has sat in our Downloads folder for two months now. And this is despite Scarlett Johansson! Thanks to the powers of the Internets and YouTube, we've found a scene worthy of four minutes of your time as we gaze upon (for the moment) the last vestige of the Scarlett Johansson we envisioned would be our baby mama.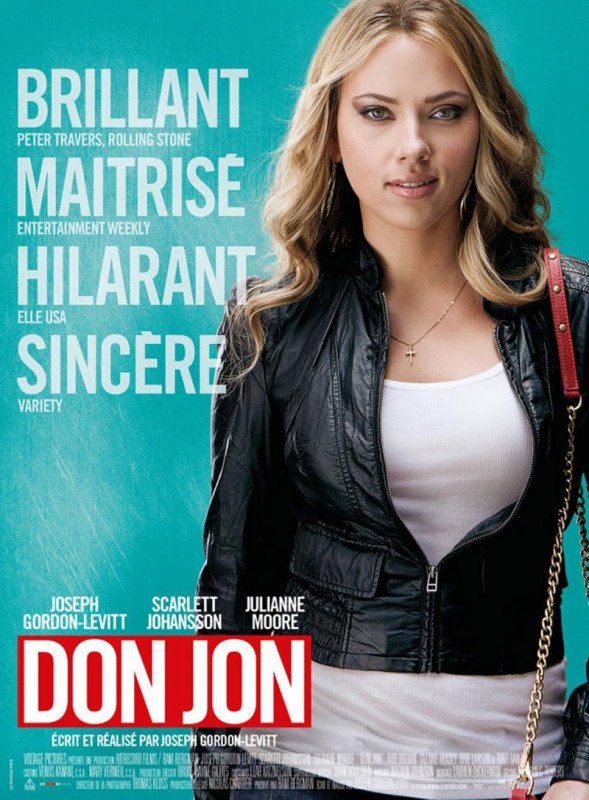 Share your ScarJo pain in the COMMENTS below.