[intense_content_box skin="default" title="Today's" icon="calendar" size="5″ border_size="2px"]The Internets is filled with stuff, so much stuff it seems like a job just to keep up with it all. Here at Super-Id, we like to keep it simple – one thing, whether it's a photo, video, song, or whatever, they we think you should fucks with. We call it Today's… [/intense_content_box] [intense_spacer height="40″ /]
DJ Cassidy "Future Is Mine"
DJ Cassidy "Future Is Mine" Ft. Chromeo & Wale Official Video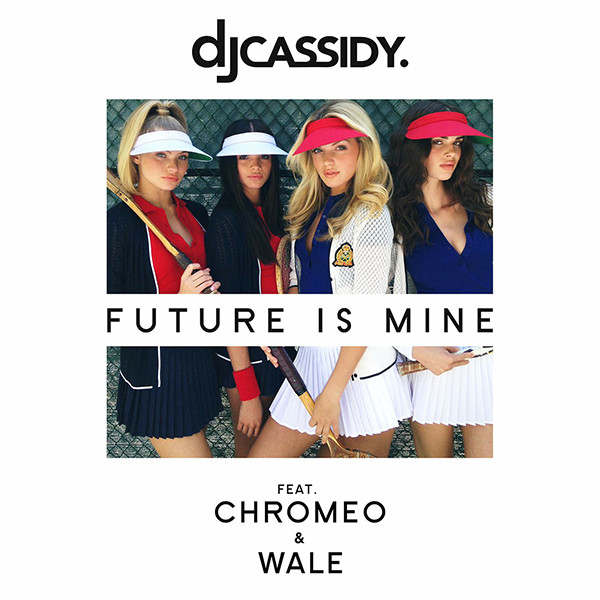 It is impossible to keep up with all these DJs. DJ Cassidy. Skrillex. Tiesto. Steve Aoki. Afrojack. David Guetta. Diplo. Shall I continue? Calvin Harris. Mark Ronson. Shit… we haven't even gotten to the hip hop DJs. Envy. Enuff. Lord have mercy (this is an exclamation, not a DJ… at least that we are aware of). Being a DJ used to be a tough thing. Carrying crates of records. Lugging a heavy ass coffin with turntables. Now with Serato, DJing a party is as easy as pressing a button. Now with pop music, DJs becoming artists is the eventuality. They don't sing. They don't rap. I'm not clear if they are even producing these records. You just see them on stage or in music videos turning nobs as they head nod to the beat. But they have records out. And add DJ Cassidy and "Future Is Mine" as the latest foray into pop culture domination.
Onto "Future Is Mine." Let me say, I like Chromeo. A lot. And I fucks with Wale heavy. And I typically like models. And I was ranked #1 tennis player in my physical education class in 9th grade. All of this, yet I can't rock with this video. The timing of a tennis themed music video is interesting as Serena Williams is on course to complete the Grand Slam in women's tennis. She is the face of tennis. Male or female. Point blank. Despite this, all of the models in DJ Cassidy's video look like perennial Serena Williams fodder, Maria Sharapova. Oh wait… during the Wale verse, there was one black girl and one [intense_popover font_color="#000000″ location="top" title="dirty rice" text="White girls who are white, but looked mixed with another race giving them a dark, dusky color." tooltip_title_background_color="primary" tooltip_background_color="primary" tooltip_font_color="#000000″]dirty rice [/intense_popover]. Don't think I didn't notice that! The entire video was like an Abercrombie & Fitch sizzle reel. Or maybe Tommy Hilfiger in the 90s. Moreover, fashion models dancing is always a bad thing unless it's Kate Upton.
This is one of those sad days where The Super-Id watches a video filled with chicks and we just aren't feeling it. The song is meh. The girls are meh. We have no clue what the video is about. We did like DJ Cassidy's choice in footwear – Adidas Stan Smiths. But that was about it… shit, we fucks with Wale. We said we fucks with Wale. And Wale couldn't even save this. Feeling kinda sad now – going to go watch Serena. Hearing her grunts is music to the ears. Watching her play is eye candy. And after engaging with the "Future Is Mine," we're ready to put it in the past.
[intense_spacer type="block" height="10″]