[intense_content_box icon="calendar" icon_color="#ffffff" size="3″ icon_stack_type="circle" icon_stack_color="#00cbf7″ position="topcenter" boxed="1″ shadow="0″ background="#f6f6f6″ border_size="1″ border_color="#00cbf7″ border_style="solid" title="Today's"]
The internets is filled with stuff, so much stuff it seems like a job just to keep up with it all. Here at Super-Id, we like to keep it simple – one thing, whether it's a photo, video, song, or whatever, they we think you should fucks with. We call it
Today's…

[/intense_content_box]
[intense_spacer height="40″ /]
Pharrell Williams – Hunter
The Allan Quartermain Theme Song
[intense_spacer height="10″ /]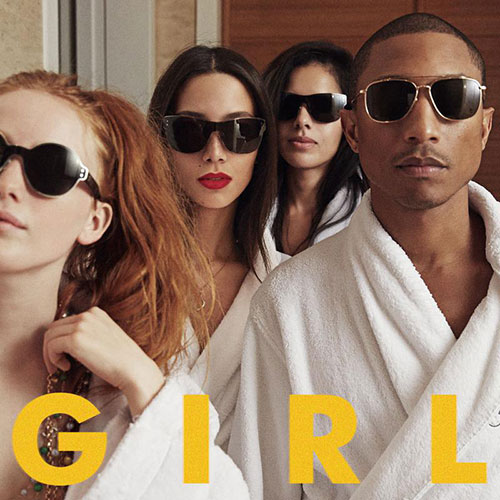 Pharrell Williams is on top of the world. His 24-hour music video, his Oscar nomination, his Arby's hat, his new album G I R L, his The Picture of Dorian Grey deal with the Devil. Dude is winning at the game of life.
Caught up in all the Happy and hat adulation, folks may have missed out on arguably the best track on G I R L, where the old grimey Pharrell rears his head out from his Happy hat and simply sings about going Allan Quartermain on females – straight hunt mode.
Me thinks that people forget that Pharrell was a notorious pussy hound (no dry-snitchin') and dude was beastin' for a while. Now dude is married and having light banter with Ellen Degeneries in Hollywood, the grime from his VA days has been forgotten. Hunter is a reminder that Pharrell Williams is still a grimey dude and because of that, we still fucks with him.
Just because it's the middle of the night /
That don't mean I won't hunt you down /
Cause I'm in, deep inside /
It's pullin' me and I want your love /
You and I should be gettin' it right /
Ain't no sense in you holdin' on down /
If I can't have you, nobody can /
This an animal singin' that'll hunt you down.
This is some Marvin Gaye, Teddy Pendergrass, Isaac Hayes, Barry White, Curtis Mayfield-type of shit. No Drake'in' allowed here. Fuck your lavender candles.
http://www.youtube.com/watch?v=Is15huw6an0
[intense_spacer height="25″ /]
[intense_hr type="solid" size="short" title="Eff with Pharrell" title_background_color="#ffffff" title_position="left" /]
[intense_button color="#3b5998″ size="large" link="https://www.facebook.com/Pharrell" target="_blank" icon="facebook" icon_position="right"]Pharrell Facebook[/intense_button]
[intense_button color="#55acee" size="large" link="https://twitter.com/Pharrell" target="_blank" icon="twitter" icon_position="right"]Pharrell Twitter[/intense_button]
[intense_button color="#3f729b" size="large" link="http://instagram.com/pharrell" target="_blank" icon="instagram" icon_position="right"]Pharrell Instagram[/intense_button]
[intense_button color="#000000″ size="large" link="http://pharrellwilliams.com" target="_blank" icon="globe" icon_position="right"]Pharrell Website[/intense_button]
[intense_button color="#000000″ size="large" link="http://en.wikipedia.org/wiki/Pharrell_Williams" target="_blank" icon="globe" icon_position="right"]Pharrell Wikipedia[/intense_button]
[intense_spacer height="50″ /]
[intense_hr type="solid" size="medium" title="Heavy rotation for Pharell Williams' Hunter? Yay or nay. Share your thoughts in the COMMENTS." title_position="left" /]