[intense_content_box icon="calendar" icon_color="#ffffff" size="3″ icon_stack_type="circle" icon_stack_color="#00cbf7″ position="topcenter" boxed="1″ shadow="0″ background="#f6f6f6″ border_size="1″ border_color="#00cbf7″ border_style="solid" title="Today's"]
The internets is filled with stuff, so much stuff it seems like a job just to keep up with it all. Here at Super-Id, we like to keep it simple – one thing, whether it's a photo, video, song, or whatever, they we think you should fucks with. We call it
Today's….

[/intense_content_box]
[intense_spacer height="40″ /]
Pitbull Ft. G.R.L. – Wild Wild Love
There's No Love At The Playboy Mansion
Any video that is shot at the Playboy Mansion is going to get our attention and to be frank, will probably be Today's Video at some point or another. That's not a knock against Pitbull who went from Mr. 305 rapper to Mr. Worldwide Latin Top 40 Pop Man.
We're going to be frank here, the afore-linked sites we just linked – we only knew one of those songs. We remember Mr. 305 Pitbull who hung out with Lil Jon who yelled Lil Jon shit on all of Pitbull's records that managed to chart. He was no Big Pun or Fat Joe, but he was Latin and he had some skills. Wasn't mad at him. He had a lane and worked it. Now? Hell, dude is Mr. Worldwide. No hate. Got to give it to him. And to do a video at the Playboy Mansion is quite the feat. So all props due to Pitbull.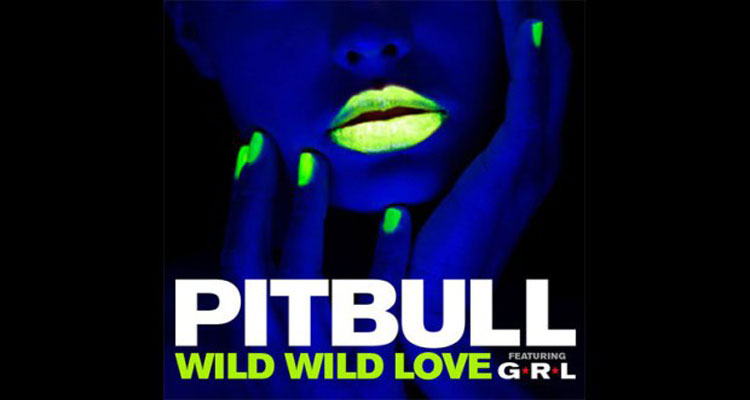 And for the record, we have no clue who G.R.L. is, nor do we feel like Googling it to find out [just too lazy right now – waiting for G.R.L. to bubble up and we have no choice but to hear about them]. Just not that deep despite them being some good looking females. And secondly, I've been to the Playboy Mansion, had a blast, would go back in half a heartbeat, and will never say anything bad about the place. So there you have it… deal with it.
[intense_spacer height="15″ /]
[iframe id="http://cache.vevo.com/m/html/embed.html?video=USRV81400089″ mode="normal" align="center"]
[intense_spacer height="25″ /]
[intense_hr type="solid" size="medium" title="Who fucks with Pitbull? Let us know in the COMMENTS." title_position="left" /]