[intense_content_box icon="calendar" icon_color="#ffffff" size="3″ icon_stack_type="circle" icon_stack_color="#00cbf7″ position="topcenter" boxed="1″ shadow="0″ background="#f6f6f6″ border_size="1″ border_color="#00cbf7″ border_style="solid" title="Today's"]
The Internets is filled with stuff, so much stuff it seems like a job just to keep up with it all. Here at Super-Id, we like to keep it simple – one thing, whether it's a photo, video, song, or whatever, they we think you should fucks with. We call it
Today's….

[/intense_content_box]
[intense_spacer height="40″ /]
Fabolous "Cuffin Season"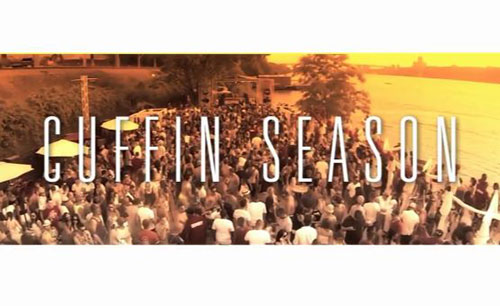 Arrghhhh! Master the art of timing, Fabolous! 
Fabolous dropped a mixtape, The Soul Tape Vol. 3, on Christmas, 2013. The stand-out single was clearly Cuffin Season. Everyone knew it was a hit. It masterfully detailed the ebb and flow of the male/female relationship during the cold winter months. The record knocked all winter – time appropriate. Despite Mother Nature not really cooperating, the calendar says we are in spring and Fab drops a video now? It's May. Cuffin Season is officially over.
When you listen to the lyrics and not just two-step, sway and sing, "These hoes keep calling, I ain't picking up / These hoes keep calling, I ain't picking up," the song is chronologically all over the place. 
[intense_spacer height="1″ /]
[intense_icon_list] [intense_icon_list_item type="music" size="2″ color="primary"]
Though we gotta say goodbye for the summer, baby
[/intense_icon_list_item] [/intense_icon_list]
[intense_spacer height="1″ /]
[intense_icon_list] [intense_icon_list_item type="music" size="2″ color="primary"]
Told these hoes I'll be back around June /
Told these hoes I'll be back around June
[/intense_icon_list_item] [/intense_icon_list]
[intense_spacer height="1″ /]
[intense_icon_list] [intense_icon_list_item type="music" size="2″ color="primary"]
Damn, I'm so cold in the fucking winter
[/intense_icon_list_item] [/intense_icon_list]
[intense_spacer height="1″ /]
[intense_icon_list] [intense_icon_list_item type="music" size="2″ color="primary"]
You was in La Marina all summer /
You was up in toxic all summer /
Now it's getting chilly, that's the fall coming
[/intense_icon_list_item] [/intense_icon_list]
[intense_spacer height="1″ /]
I can't call it. I'm confused. Maybe it's a sign not to read (or listen) too much into hip hop lyrics. Eff it, I'm just gonna keep singing "these hoes keep calling, I ain't picking up / These hoes keep calling, I ain't picking up."
[intense_spacer height="1″ /]
Please note: there is an extended version of the Cuffin Season video that is simply awful. It's long. It has skits. It's not funny. It's dumb. It almost ruins the song. I have no idea what Fabolous was thinking when he signed off on this. Here is the link for the masochists. Cuffin Season Extended Version
[intense_icon type="thumbs-up" size="3″ color="#00cbf7″ /][intense_icon type="thumbs-up-alt" size="3″ color="#00cbf7″ /][intense_icon type="thumbs-up" size="3″ color="#00cbf7″ /]
[intense_spacer height="25″ /]
[intense_hr type="solid" size="medium" title="Who's sad to see Cuffin Season end? Let us know in the COMMENTS." title_position="left" /]