[intense_content_box icon="calendar" icon_color="#ffffff" size="3″ icon_stack_type="circle" icon_stack_color="#00cbf7″ position="topcenter" boxed="1″ shadow="0″ background="#f6f6f6″ border_size="1″ border_color="#00cbf7″ border_style="solid" title="Today's"]
The Internets is filled with stuff, so much stuff it seems like a job just to keep up with it all. Here at Super-Id, we like to keep it simple – one thing, whether it's a photo, video, song, or whatever, they we think you should fucks with. We call it
Today's…

[/intense_content_box]
[intense_spacer height="40″ /]
BANKS "Drowning"
Money In The BANKS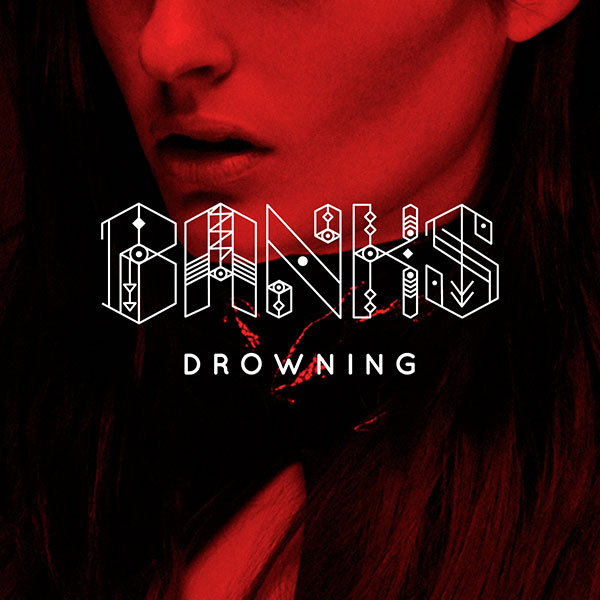 I fucks with BANKS hard. I can't recall who or how I got put onto her, maybe a messageboard somewhere on the Internets. I remember playing her various single and EP releases and just falling into a deep groove. BANKS' small discography feel into heavy rotation quickly.
In an alternate universe, BANKS is the American version of Lorde. I remember downloading Lorde's two EPs months before she broke in the States. I found her music scattered across Soundcloud and like the rest of the universe, was taken by the material coming from a teenage girl from New Zealand. The rest of world caught up and catapulted our dark and dreary little princess into superstardom. Meanwhile, BANKS is… I don't know what the hell BANKS is doing.
I do know that "Drowning" is my shit. I fucks with "Drowning" hard. After working for music magazines for years, I've learned to dumb down my senses when it comes to music. I don't always want to nor need to critical analysis a body of work. It's not always that deep. No, rather it doesn't have to be that deep. Sometime you just want to lean back, close your eyes, nod your head to the beat and rock out with a track. And that's what "Drowning" does to me. I love music that sounds like it's the soundtrack for a smoke out session. Bass-heavy. Driving. Hypnotic. Pulsating. Smokey. These type of sounds are the score to my life. And BANKS is able to create this while providing a personal sensibility of a person beyond her years.
I took the time to read the lyrics to "Drowning" and immejetly regretted it. Just because you wear dark makeup and sing over kinda-sorta dark beats doesn't mean you have to make depressing music. 
Look at this: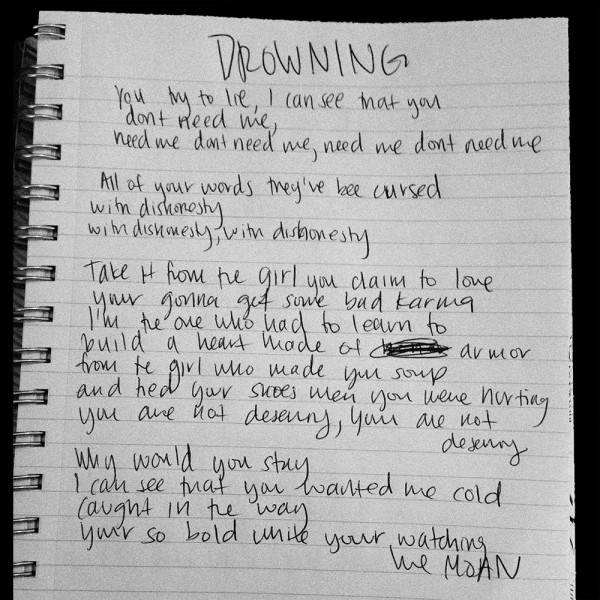 This is depressing as hell – All of your words they've been cursed with dishonesty with dishonesty, with dishonesty. Good God, BANKS. I'm just going to sit back, close my eyes, light one up, and nod my head.
[intense_icon type="thumbs-up" size="3″ color="#00cbf7″ /][intense_icon type="thumbs-up-alt" size="3″ color="#00cbf7″ /][intense_icon type="thumbs-up" size="3″ color="#00cbf7″ /]
[intense_spacer height="25″ /]
[intense_hr type="solid" size="medium" title="You fucks with BANKS? Share in the COMMENTS." title_position="left" /]