Welcome To The Brainiacs Advice Column
We know-it-all…
There is no one solution for one problem, which means all these individual advice experts are full of shit. So The Super-Id has gathered a panel of life experts from various walks of life to answer any and all of your life's issues, drama, problems, questions, situations, and fuckeration since we know-it-all. If you have a question, we have answers. The rest is up to you.

We Fight Fuckery.

We are The Brainiacs.
#TheBrainiacs
#FightingFuckery
Flakey Trust
or
The Case of Miss Flakey Trust aka Yo-Yo Ma
Dear Brainiacs,
For the last 7 months we stayed in touch but always arguing or beefing about his flakiness. Then on a random day we meet up and he says he wants to be monogamous and be in a relationship.
For 3 months me and this guy had the best time. But then things got rocky and our relationship soured. Basically the prob was tooling around with other girls. For the last 7 months we stayed in touch but always arguing or beefing about his flakiness. Then on a random day we meet up and he says he wants to be monogamous and be in a relationship.
Why did he make this drastic turn about? And should I trust him after he's been such a flakey mofo? P.S., he's hot, not that it should inform the advice, but it is worth noting.
/Miss Flakey Trust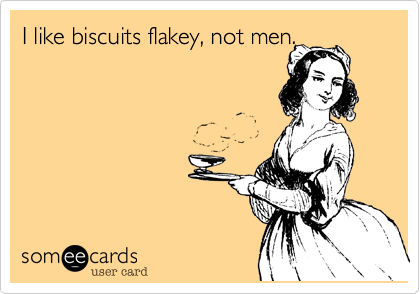 Meet The Brainiacs
The Brainiacs Responses
"

Flakey Trust,

You sound crazy. Do you know that? 3 months of good times. 7 months of bickering. It's not that hard to see that 7 is greater than 3. This is not a case of less being more. More is more and in your case, more of thid dude and relationship is shitty. Compound that by dude randomly showing up and saying he wants to be monogamous? Something happened to him. His main chick left him. He had a near-death experience. Something major happened in his life that made him want or need to settle down. And more than likely he chose you because he knows you'll ride along with him, and his particular brand of fuckery. You're going to bite his hook and go along for the ride.

May I add the fact that you mentioned that he is hot means you are pretty superficial. He knows this fact and uses it to his benefit as he continues to mind fuck you and have you hanging on a string. Enjoy being his yo-yo.

  "
Roger F. Bond
"

Dear Flakey Trust, 

Never trust or be with someone who doesn't think you're good enough the first time around. If he can't commit to you, if he's flakey with you, he doesn't respect you. Why even give him a chance to come back the second time? Block this guy's number in your phone and then delete it. Move on to better things. Move on to someone who respects you and your time. End of story.

Good Luck, 

Wendy

"
Wendy Fiore
"

Dear Flakey Trust,

I can't believe that I'm going to say that, but only person you need to trust is yourself. 

You don't know what has being going on in the man's life, but it seems that he wants to commit to you. Do what your heart tells you. Clearly you want the man, so the only way to make him your man is to claim him as your man. As a precaution, I will inquire the reason behind his flakiness, while keeping an open mind. Ultimately the questions you need to ask yourself is,"Does he makes me happy?" 

Perfect love stories are imagined by romantic souls. Real life love stories are never perfect, but the best one start from the bottom. 

"
Captain Caveman
"

Dear Flakey Trust,

I don't want to be impolite so I'll just say that you sound like an idiot and I'll stop there before I say something rude.

Look, not sure why you are writing when the answer to your question is embedded in your question, which suggests to me that you have the answer and so, why bother us? 

Ok, I'll spell it out: you stated that after 3 months "things got rocky and your relationship soured" then for the following 7 months you were "always beefing." OK, I'll start there. The beef was because of the souring. Ok, problem #1 solved.

Problem #2 – why now after meeting up randomly does he seem to want to be monogamous? The answer is: A man is only as loyal or as available as his options. The aforementioned "other girls" that he was "tooling around with" must have found other tools to fool around with and now this Adonis is knocking at your door again. Congrats, I guess? 

Look, you're not this dude's first choice generally, but at this moment you seem to be his best option. It's winter and it's cuddle season. Make the best of it. 

Warm regards.

"
Angrymoon.net
"

Dear Flakey Trust,

So when the sex was new, you guys had the best time. No commitment because probably neither of you wanted to be tied down in a long term relationship. After three months things weren't the same. The reason for that is because you were the side chick all along, and he devoted most of his time with his girlfriend. He saw you when he could, but flaked when it wasn't convenient. You still gave him the booty even when it was rough, and never questioned him about the change in the relationship, just his flakiness.

Now he isn't with the main girl anymore in case you are still in denial, and he knows he can upgrade you to main chick with little resistance or questioning. Since you don't pry too much he feels comfortable that he can have you and get a new side chick. Deep down you know you were the side piece all along, and you were willing to play your role if he told you the truth because he is good looking. Listen, enjoy the upgrade, just know will not be the only girl enjoying the ride, but you are first in line.

"
Married With Children
Got Fuckery?
You Need The Brainiacs!
We Fight Fuckery! Issues? Problems? Questions? Email Us At [Brainiacs @ TheSuperId • com]
If your fuckeration is bad enough, we'll publish it and knowledge you The Brainiacs ways.