[intense_content_box icon="calendar" icon_color="#ffffff" size="3″ icon_stack_type="circle" icon_stack_color="#00cbf7″ position="topcenter" boxed="1″ shadow="0″ background="#f6f6f6″ border_size="1″ border_color="#00cbf7″ border_style="solid" title="Today's"]
The Internets is filled with stuff, so much stuff it seems like a job just to keep up with it all. Here at Super-Id, we like to keep it simple – one thing, whether it's a photo, video, song, or whatever, they we think you should fucks with. We call it
Today's…

[/intense_content_box]
[intense_spacer height="40″ /]
Mack Wilds "Remember The Time"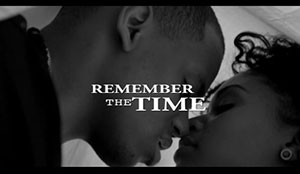 I'm not a super big fan of being wrong. It happens. Sometimes. And when it does I get pissed at the world because getting pissed at the world is better than getting pissed at myself. Then I get pissed at myself… because I'm a mature adult and that's what mature adults do. Finally, I own up to my mistake and say I was wrong. I try to remind myself that I'm human and we all make mistakes, but since the first three steps take so much out of me, I tend to skip this part. This leads to me being wrong about Mack Wilds.
I like any other normal human was a super fan of HBO's The Wire. Each season it aired, I would watch with fervor. Upon the show's ending, I was pleased to see many of the cast find work elsewhere on other networks. I was ecstatic to see young Tristan Wilds who played Michael Lee get a role on The CW's 90210, the Beverly Hills, 90210 spin-off. Young kid getting that CW money catering to a bunch of pubescent, pre-pubescent, and grow-up already white women… David Simon couldn't have written it any better. Then I heard the lad was putting out an album. [Cue my reaction!] No one likes to stay in their lane. No one. You're a rapper, you become a fashion designer. You're a rocker, you become an alcohol entrepreneur. You're a drug dealer, you become an actor. Stop. Stop it. I knew Mack Wilds was going to be a failure. I've seen it before. I've heard it before.
I was dead-ass wrong. I rocked to "Own It" for months before realizing that that Mack Wilds was Mack Wilds Tristan Wilds. I intentionally ignored his album figuring it was just a one-hit wonder album with a bunch of filler. When I finally downloaded it and forced myself to listen, I was mad at myself for missing out on this good music for months. I was wrong. Dead wrong. I fucked up. And I owe Mack Wilds an apology – he's a multitalented dude. Respect. I'm still a little leery of redoing any Mike song, but I owe you, so I'm letting you slide on this one.
Unfortunately, Mack Wilds is going to give hope to all these other actors who'll put out shitty songs that I'll be forced to avoid listening to. 
[intense_icon type="thumbs-up" size="3″ color="#00cbf7″ /][intense_icon type="thumbs-up-alt" size="3″ color="#00cbf7″ /][intense_icon type="thumbs-up" size="3″ color="#00cbf7″ /]
[intense_spacer height="25″ /]
[intense_hr type="solid" size="medium" title="Who else got Mack Wilds wrong? Let us know in the COMMENTS." title_position="left" /]