[intense_content_box icon="calendar" icon_color="#ffffff" size="3″ icon_stack_type="circle" icon_stack_color="#00cbf7″ position="topcenter" boxed="1″ shadow="0″ background="#f6f6f6″ border_size="1″ border_color="#00cbf7″ border_style="solid" title="Today's"] The Internets is filled with stuff, so much stuff it seems like a job just to keep up with it all. Here at Super-Id, we like to keep it simple – one thing, whether it's a photo, video, song, or whatever, they we think you should fucks with. We call it Today's… [/intense_content_box] [intense_spacer height="40″ /]
Farruko

"Passion Whine" Ft. Sean Paul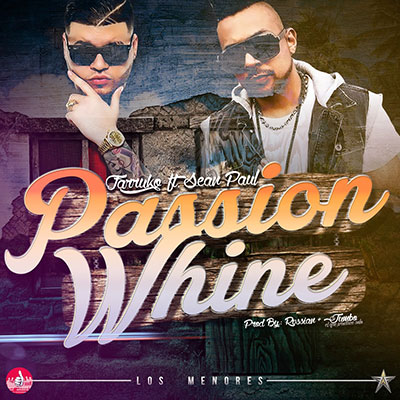 You gotta give it up to Sean Paul; the guy is still leading the light-skinded charge in the world of reggae (not counting Vybz Kartel). The mainstream contemporary reggae movement came and went, as the record labels have focused their attention on foreign boy bands and K-Pop. But leave it up to Sean Paul to keep keeping on with Farruko.
Waitaminute… this isn't a reggae song?
Whelp… turns out that Sean Paul isn't still fighting the good reggae fight. He's jumped onto the reggaeton bandwagon. Farruko is a reggaetonian; a light-skinded reggaetonian at that. At least Sean Paul goes with what he knows. The only thing most people know about reggaeton is 1.) Daddy Yankee, 2.) it sucks, and 3.) thank God that trend in music is over. Apparently Farruko has other ideas.
I, myself, am not a fan of reggaeton, but I do appreciate the fact that they always throw as many women in their videos as possible. And for that reason, and that reason alone, Farruko and "Passion Whine" is Today's Music Video.
[intense_icon type="thumbs-up" size="3″ color="#00cbf7″ /][intense_icon type="thumbs-up-alt" size="3″ color="#00cbf7″ /][intense_icon type="thumbs-up" size="3″ color="#00cbf7″ /]
[intense_spacer height="25″ /]
[intense_hr type="solid" size="small" title="If you rock to reggaeton, let us know in the COMMENTS." title_position="left" /]
[intense_hr type="solid" size="small" title="Reggaeton? COMMENTS, please!"  title_position="center" /]