[intense_content_box icon="calendar" icon_color="#ffffff" size="3″ icon_stack_type="circle" icon_stack_color="#00cbf7″ position="topcenter" boxed="1″ shadow="0″ background="#f6f6f6″ border_size="1″ border_color="#00cbf7″ border_style="solid" title="Today's"]
The Internets is filled with stuff, so much stuff it seems like a job just to keep up with it all. Here at Super-Id, we like to keep it simple – one thing, whether it's a photo, video, song, or whatever, they we think you should fucks with. We call it
Today's…

[/intense_content_box]
[intense_spacer height="40″ /]
Jennifer Lopez "First Love"
…and her name was Miss
Stolworthy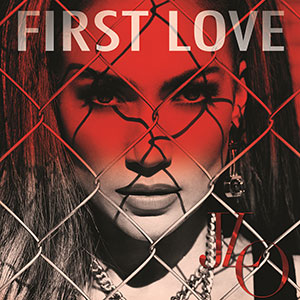 First grade. She was tall and had black hair and I'm pretty sure she was as flat as an ironing board. I had a thing for women with bodies since the first grade. Mrs. Stolworthy. She was my homeroom/English/two other subjects teacher. She used to wear those long ass Laura Ingalls Little House on the Prairie blue skirts. I didn't care. I loved her. [Sidebar: I cannot believe I used to watch Little House on the Prairie. I can't even begin to imagine how this show twisted my young and impressionable mind. Frankly, I'm scared to rematch one minute of this show.]
Miss Stolworthy was the first woman to break my heart. She decided to move to Africa at the end of the school year and do something altruistic or something like be a missionary. I didn't know. And I didn't care. All I knew was that she was leaving me despite the fact that by moving onto the second grade, I wouldn't be seeing Ms. Stolworthy like that anymore. But that didn't matter to my first grade mind and young boy heart. I felt abandoned. To add to the injury, she bestowed each member of the class a figurine as a parting gift. I didn't even get home before I accidentally broke it (No lie – I can tell you exactly where I was sitting and how I broke it. It's burned in my brain, dammit!). Fitting. My first love broke my heart, my unconscious mind broke her gift (shit) out of spite. The foundation for my attitude and relationship with women started on this day. It's been a roller coaster ever since.
I can't help but look at Jennifer Lopez's first single off of her album A.K.A. and reminisce. First Loves are sensitive, emotional fields of land with IUD scattered everywhere. And since I disdain displaying any sort of emotions, let me focus on Jennifer Lopez, this video and forget all about her lyrics. JLo may be the uber-MILF. This woman has two kids. She's a mother. And all any man can think about is doing filthy, vile things to her and Dat Ass!
Okay, I lied. Rather, I was mistaken. I am going to talk lyrics. The hook for First Love is:
I wish you were my first love
'Cause if you were my first
Baby there wouldn't have been no second, third or fourth love

I wish I was the dude in this video. I'd love to be in a video with Jennifer Lopez and take take after take of her dancing seductively on and around me. Now I think about it, I'd love to be back in the first grade and in love with Ms. Stolworthy. Life was simple and she was sweet. What more could I ask for that? Besides Jennifer Lopez's ass…?
[intense_icon type="thumbs-up" size="3″ color="#00cbf7″ /][intense_icon type="thumbs-up-alt" size="3″ color="#00cbf7″ /][intense_icon type="thumbs-up" size="3″ color="#00cbf7″ /]
[intense_spacer height="25″ /]
[intense_hr type="solid" size="medium" title="What was your first love? Share in the COMMENTS." title_position="left" /]