[intense_content_box icon="calendar" icon_color="#ffffff" size="3″ icon_stack_type="circle" icon_stack_color="#00cbf7″ position="topcenter" boxed="1″ shadow="0″ background="#f6f6f6″ border_size="1″ border_color="#00cbf7″ border_style="solid" title="Today's"]
The Internets is filled with stuff, so much stuff it seems like a job just to keep up with it all. Here at Super-Id, we like to keep it
simple – one thing, whether it's a photo, video, song, or whatever, they we think you should fucks with. We call it
Today's…

[/intense_content_box]
[intense_spacer height="40″ /]
Jazmine

Sullivan "Dumb" Ft. Meek Mill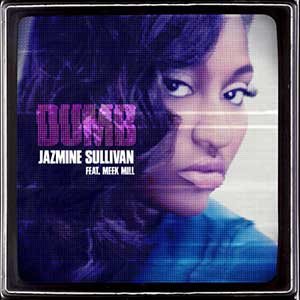 Brilliance. Sheer brilliance. I've already been a Jazmine Sullivan fan for a minute. She makes great records. I ride with her. When I just discovered she's back out with a new record since 2010's Love Me Back, I must admit, I was indifferent. Popular music is a flighty bitch, and in 2014, if you aren't constantly coming out with heat, or have cultivated a mythical, magical aura that any and every release (or rumor of a release) is met with rabid fervor (reference D'Angelo). So yeah, Jazmine Sullivan, we cool, but yeah… kinda moved on. And I'm sure most people with ears familiar with your work felt the same. Not smart.
Enter Dumb. I didn't even get through thirty seconds of the song. I was way too hyped on the music video. To be completely frank, I haven't even listened to the whole song; I'm way too focused on the video. Any video with puppets wins. But a music video with puppets spoofing the greatest fake reality show ever created, Cheaters, just freezes time in place. I was so excited, I created the post and could care less about the song. Sorry, Jazmine Sullivan. I'm about to watch it now.
26mins later. I can't lie. I just watched that whole episode of Cheaters I just linked above. I'm sorry.
There is a reason that this is Today's Music Video and not Today's Song. I can't get past the puppets. Of course it's all very Crank Yankers, but more so, it's very Roger Alexis on YouTube. Because I like Jazmine Sullivan, I hope Dumb gets radio play, because any and every time I see the video, I'm seeing Joey Greco as a puppet. Sorry, Jazmine. Glad you're back though…
[intense_icon type="thumbs-up" size="3″ color="#00cbf7″ /][intense_icon type="thumbs-up-alt" size="3″ color="#00cbf7″ /][intense_icon type="thumbs-up" size="3″ color="#00cbf7″ /]
[intense_spacer height="25″ /]
Someone please listen to this song and tell us about it in the COMMENTS.