Today's
The Internets is filled with stuff, so much stuff it seems like a job just to keep up with it all. Here at Super-Id, we like to keep it simple – one thing, whether it's a photo, video, song, or whatever, they we think you should fucks with. We call it
Today's…

Luke James "Options" Ft. Rick Ross
Use The Force, Luke James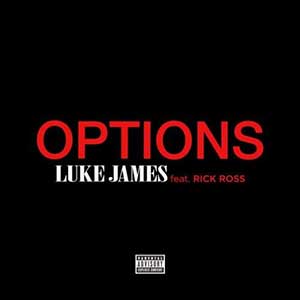 Firstly, Luke James should be bigger than he his. Admit it, you've never heard of Luke James. And the only two reasons you even clicked on this link is because you trust The Super-Id implicitly with our musical selections, and cause the Bawse, Ricky Ross is on the track. It's a fact that any R&B record with Rick Ross on it becomes some smoothed-out, bawse shit… plus you wanna hear Rozay grunt on the record. Smart move, Luke James. Collabo 101 – link up with someone with a higher profile in an effort to increase your profile. Natch!
Options is a song that needs multiple listens to wrap your mind around it. Maybe that's why no one is too familiar with Luke James work. R&B is supposed to be about sex and fuckery. Options is complex and emotional and nuanced, which makes it radio unfriendly, despite an Officer Rickey cameo; and without radio, it'll be hard for Luke James to break free from R&B anonymity. If mainstream success is the goal, Luke James needs to review his options.
Let's keep it basic – who ever heard of Luke James? Tell us in the COMMENTS.