Today's
The Internets is filled with stuff, so much stuff it seems like a job just to keep up with it all. Here at Super-Id, we like to keep it
simple – one thing, whether it's a photo, video, song, or whatever, they we think you should fucks with. We call it
Today's…

Sharon Van
Etten

– "Our Love"
Sharon Our Love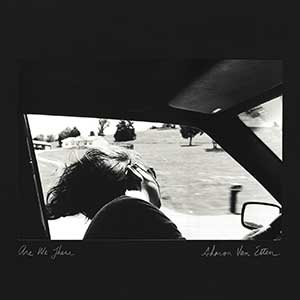 Print is dead. We all know this. Kinda. There are a couple of print publications that Super-Id still fucks with. One prominent one is V Magazine. Maybe it's the fashion. Maybe it's the oversized magazine size. Maybe it's the artistic nudity. Regardless, we always look forward to copping the latest issue. While scouring the web for some must-listen songs to share with our loyal web visitors, we came across the name Sharon Van Etten. Being unfamiliar, the only reason, and I mean the only reason the little triangle icon for the video was clicked because Sharon Van Etten's video for Our Love was presented by V Magazine. And remember, we fucks with V Magazine.
Sharon Van Etten's music is that sorta music that you always find hard to describe, so you have to qualify it by using other artists and their styles as a measuring stick. That means Sharon Van Etten's music if Feist on Valium on a rainy Sunday the day her boyfriend leaves for Portland for three months. Boom! From that description, you know what you're about to listen to. How do you describe that musically? No one knows. 
So between the V Magazine co-sign and that pinpoint description, Super-Id would like to present to you Sharon Van Etten and "Our Love."
Who's digging Sharon Van
Etten

? Tell us in the COMMENTS.